Le lait (Bio)
In August 2018, Lait Bio sponsored its first ever event: the Lolë White Tour, which gathered together some 10,000 yoga practitioners in Old Montreal. Quebec is a pioneer in Canada's organic milk industry, with 135 certified farms making up 55% of organic milk production in the country.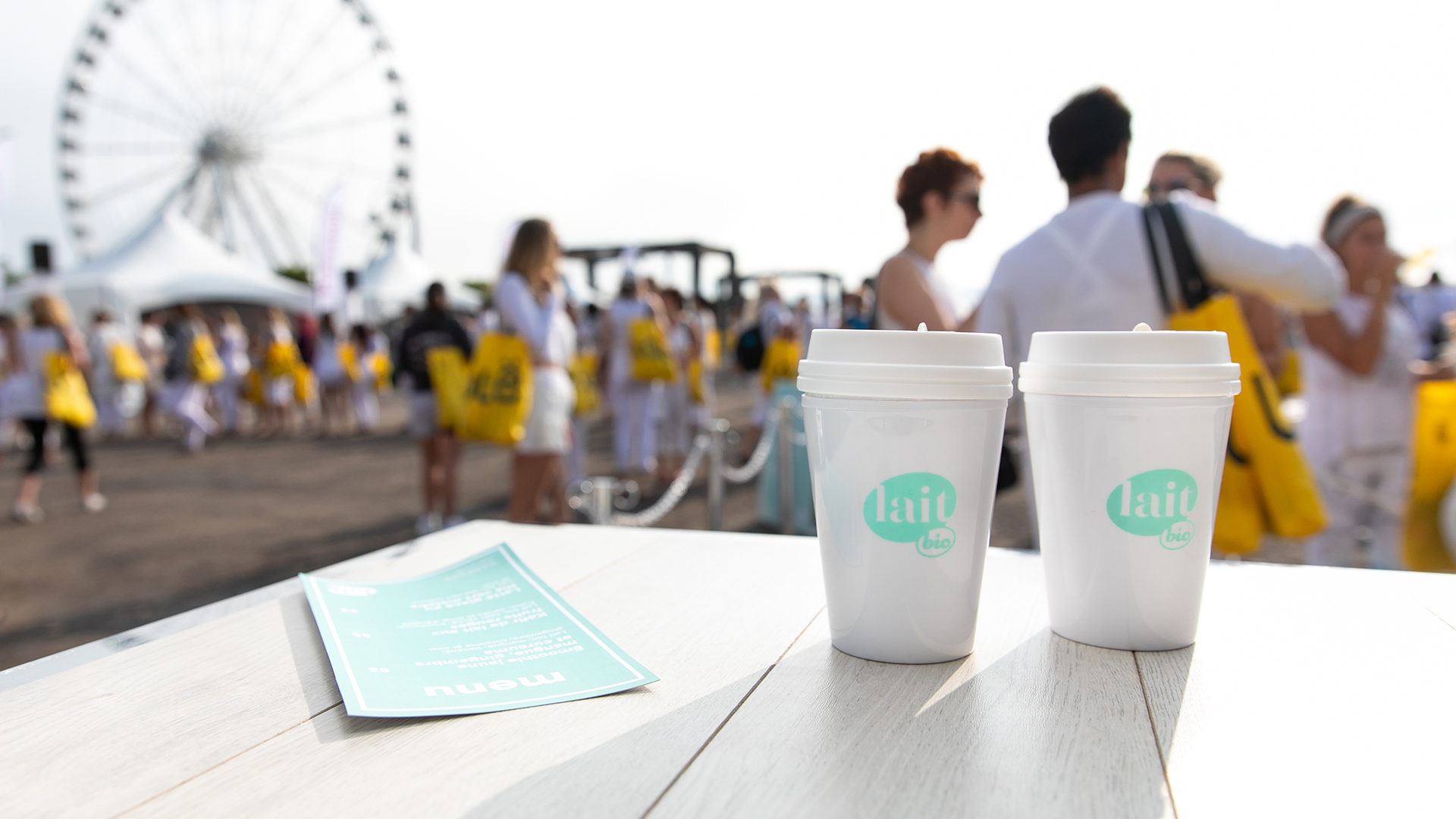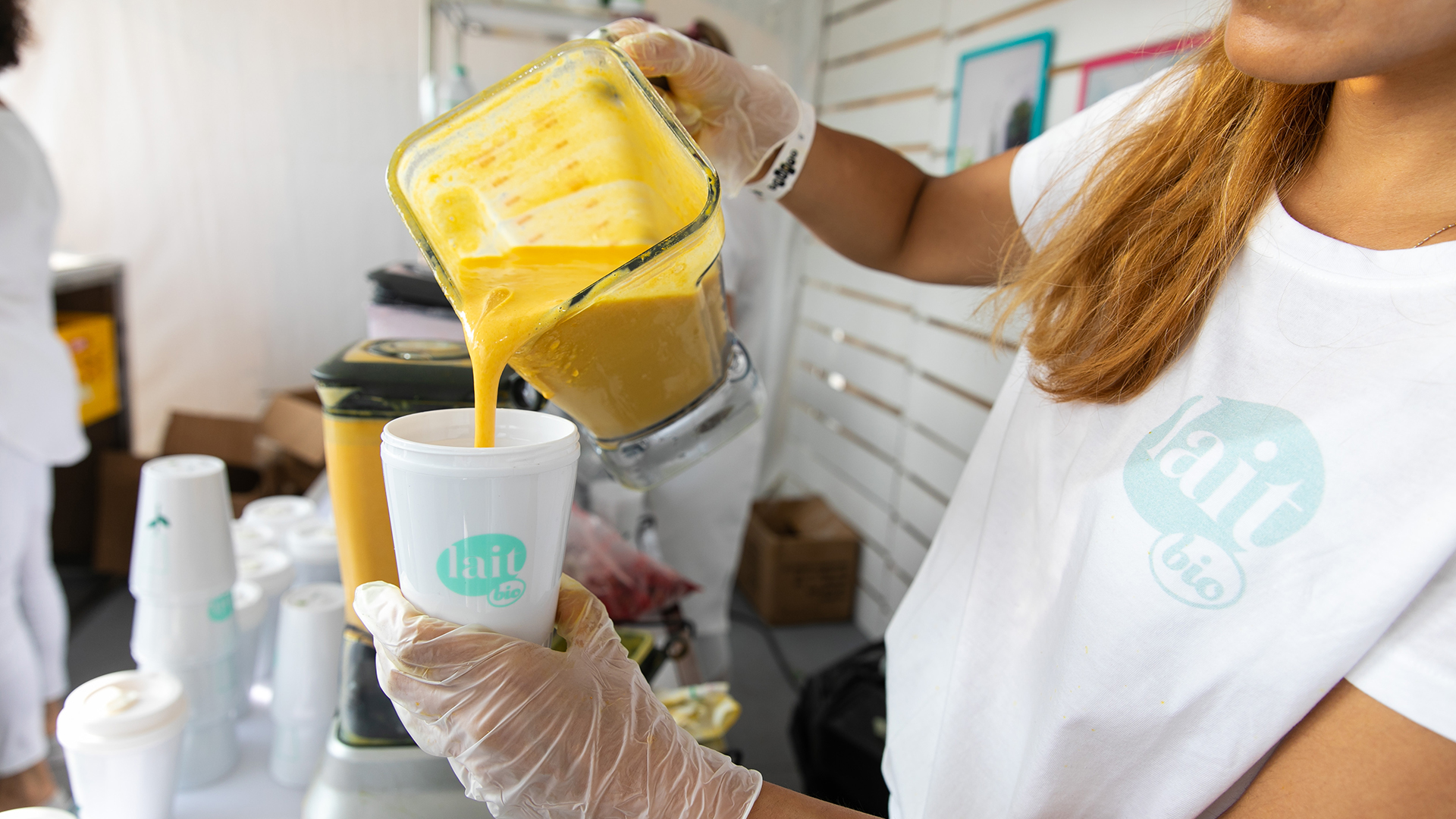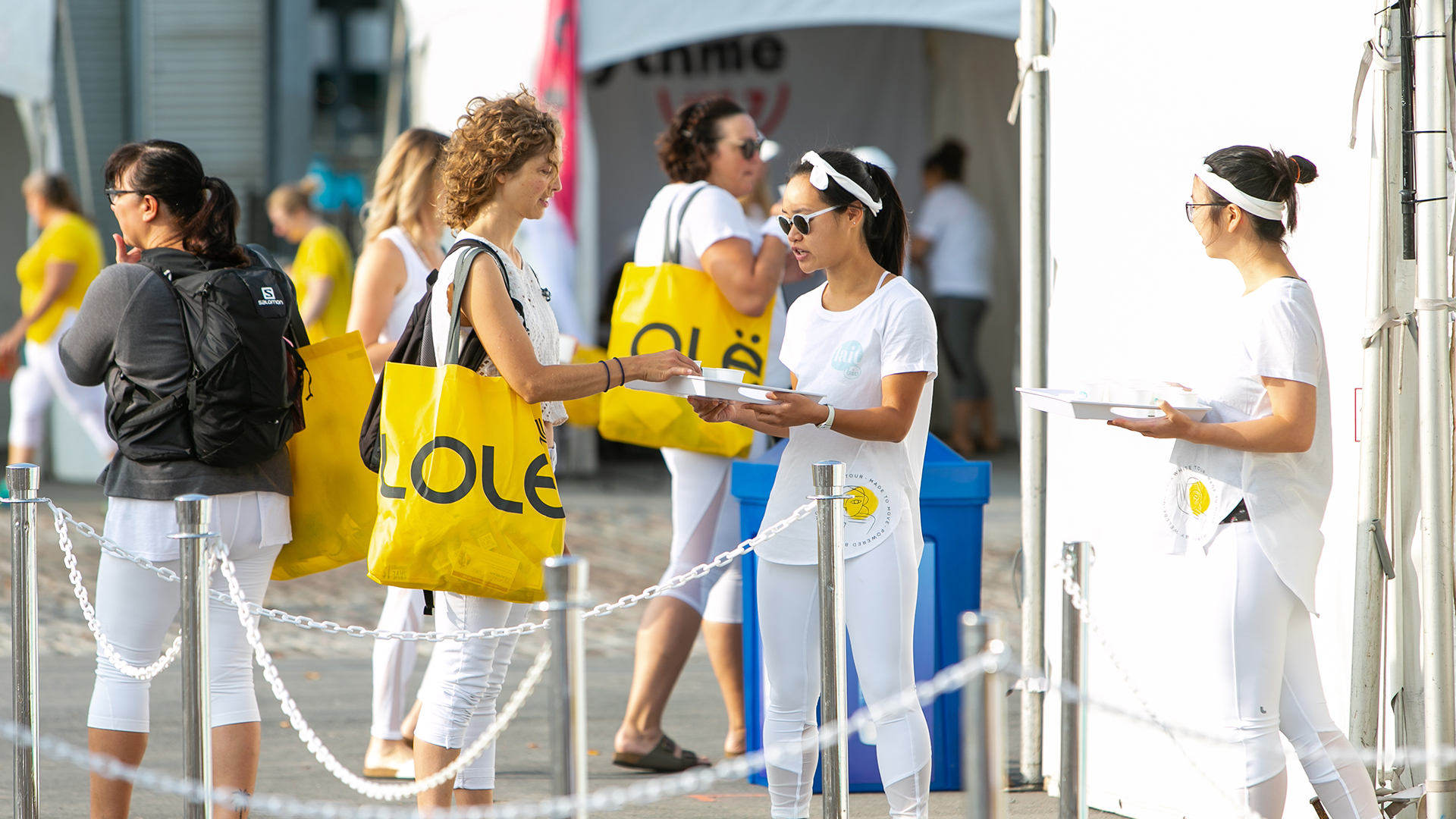 Goals
The goal of this initiative was to raise awareness about organic milk and various organic-milk-based products in a space where the target audience is focused on health and well-being. Lait Bio was positioned as a healthy beverage, made with a quality ingredient, that's both refreshing and nutritious. For this event, Lait Bio created three unique organic-milk beverages that reflected current trends: a matcha latté, red berry kefir, and yellow ginger and curcuma smoothie.
Approach
Lait Bio was able to catch the eye of a savvy audience through strategic signage on site, a smoothie bar in collaboration with Lactantia, and special mentions in key communications. A pair of VIP tickets was also drawn from over 60,000 entries on the Famille du lait Facebook page. On the day of the event, product ambassadors handed out 1,200 samples of three key products—a way to encourage participants to pick up a free full-sized portion when they activated their membership.
Results
The popularity of these fun drinks on site supported the relevance of Lait Bio sponsoring the event. All smoothies were sold out before the yoga session, and the booth received many positive comments about how delicious they were. Not only is Lait Bio a nutritious drink—with 15 nutritional elements, including protein—it is also 85% water, making it a thirst-quenching option for those who enjoy exercise. The recipe portion of Famille du lait's webpage (recettesdici.com) received hundreds of hits following the event.