Seventh Heaven Gin
AN EXPERIENTIAL BAR OPENS IN PLACE BELL
The Univins and Spirits group wanted to create an extraordinary experience to launch their new Seventh Heaven Gin, and chose to set up a experiential gin bar at Place Bell. The décor of the bar was dominated by Seventh Heaven brand visuals, and provided Place Bell visitors with a unique lounge-type ambiance as well as a menu of signature gin-based cocktails. Seventh Heaven gin was also available at all the bars and suites at Place Bell.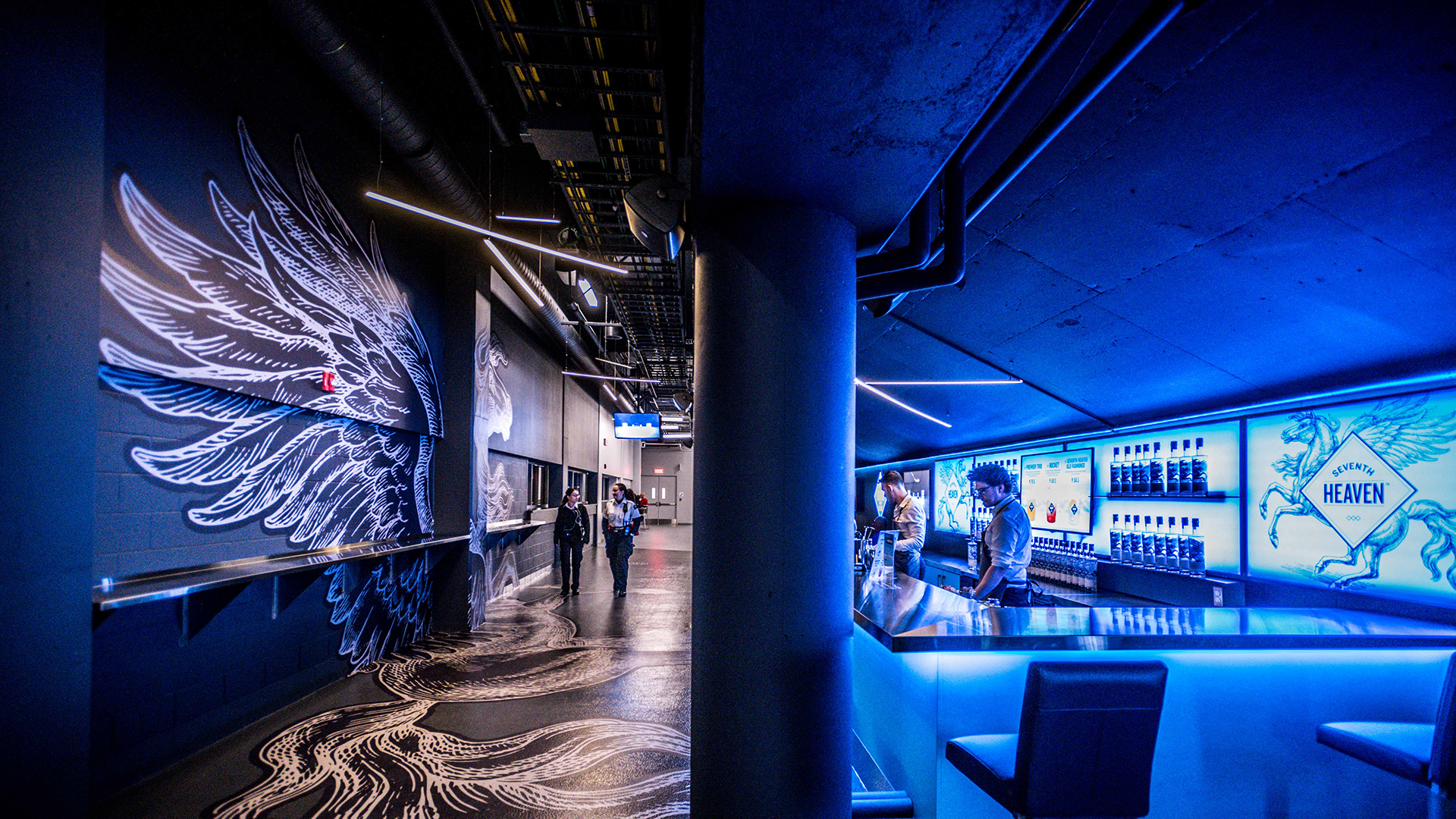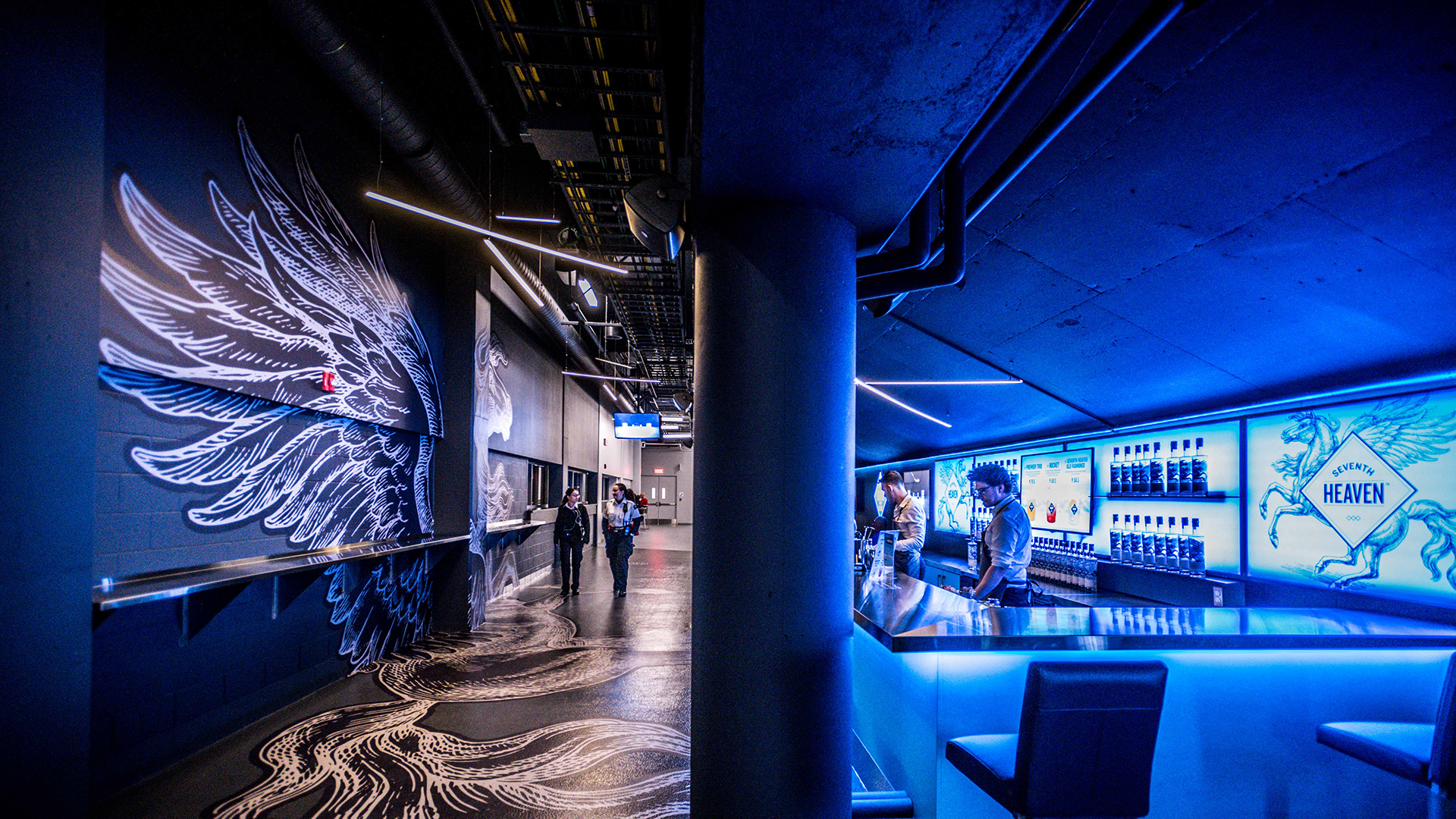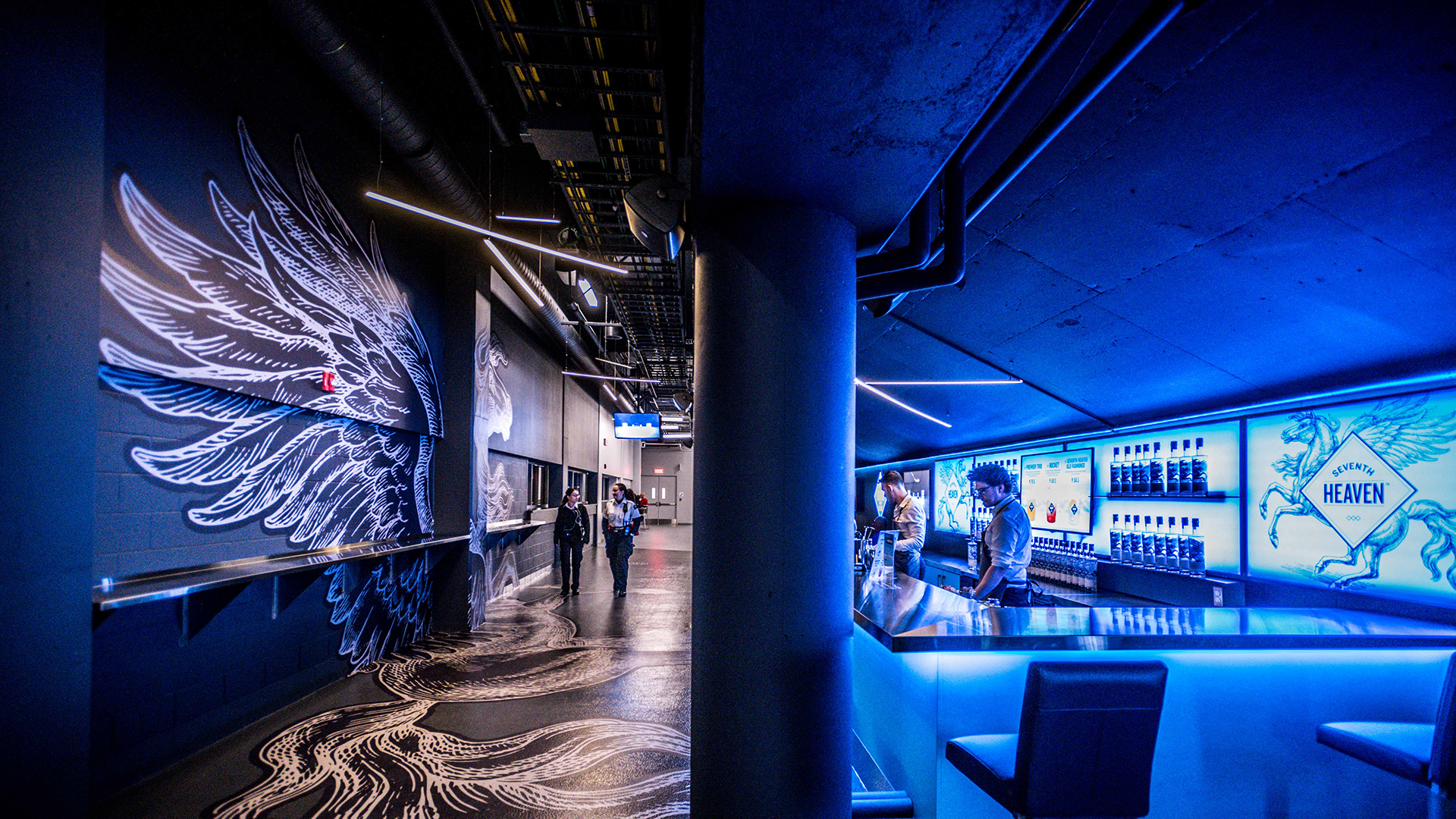 Goals
The goal of this unique initiative was to introduce the product to a wide audience at an entertainment venue (hockey and shows) in a rapidly growing market (Laval and the North Shore). This was paired with a product penetration strategy across the Quebec market.
Approach
Several initiatives were set up, including: a rinkboard ad that reached over 215,000 fans and 850,000 TV spectators, the installation of cocktail-making equipment in all Place Bell suites, a communication plan, and onsite signage sponsored by the new Seventh Heaven bar. All this was supported by advertising on communications sent to Laval Rocket ticket holders, Place Bell social media via original content, and a promotional video.
Results
This initiative was a resounding success, from the many positive comments about the signature cocktail menu to the bar décor that impressed everyone who stopped by.