Desjardins
Desjardins' popular Soirées Universitaires is a program that offers university students tickets to see Montreal Canadiens home games on Tuesday nights for just $39. The Desjardins program was officially launched for the 2018-19 season.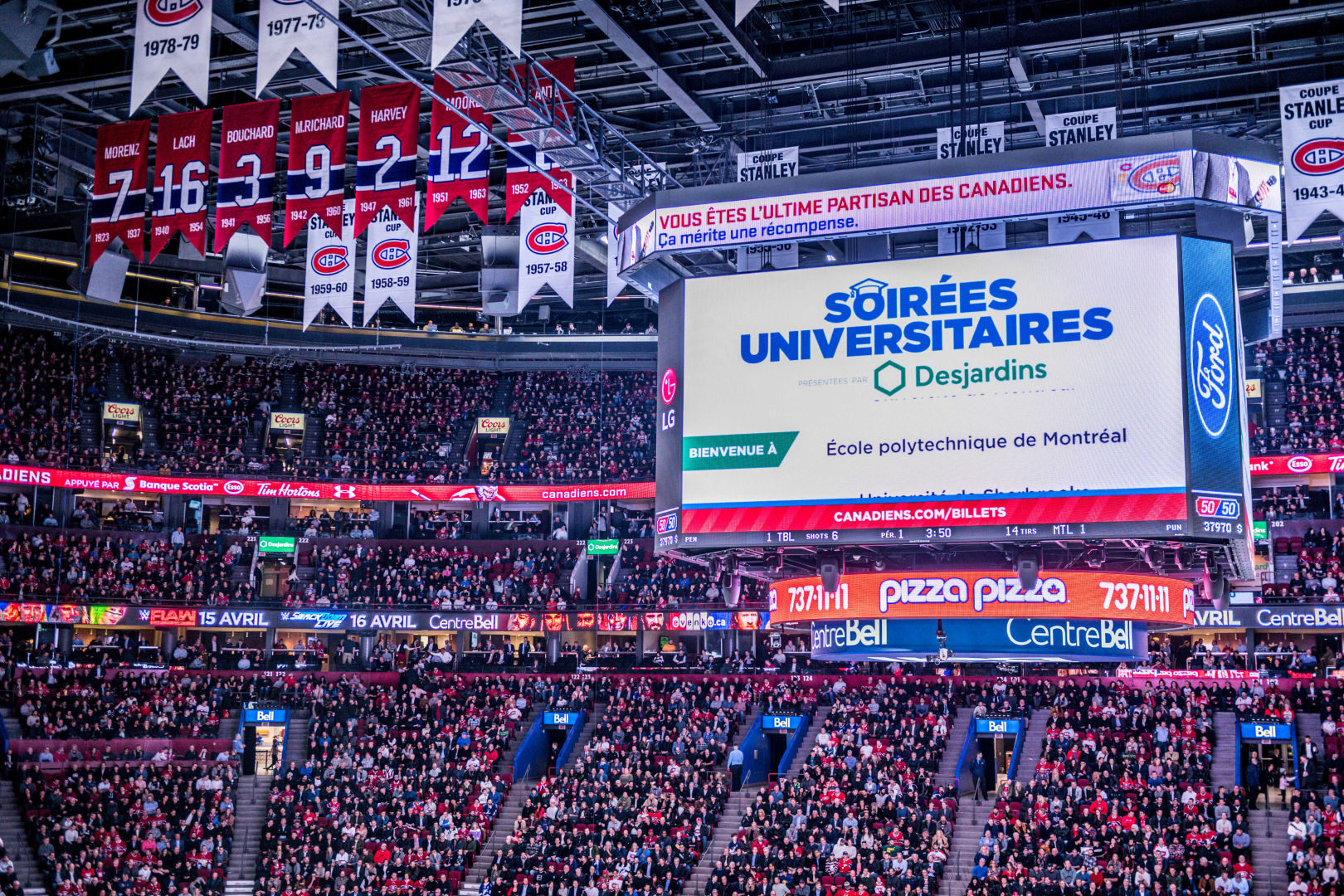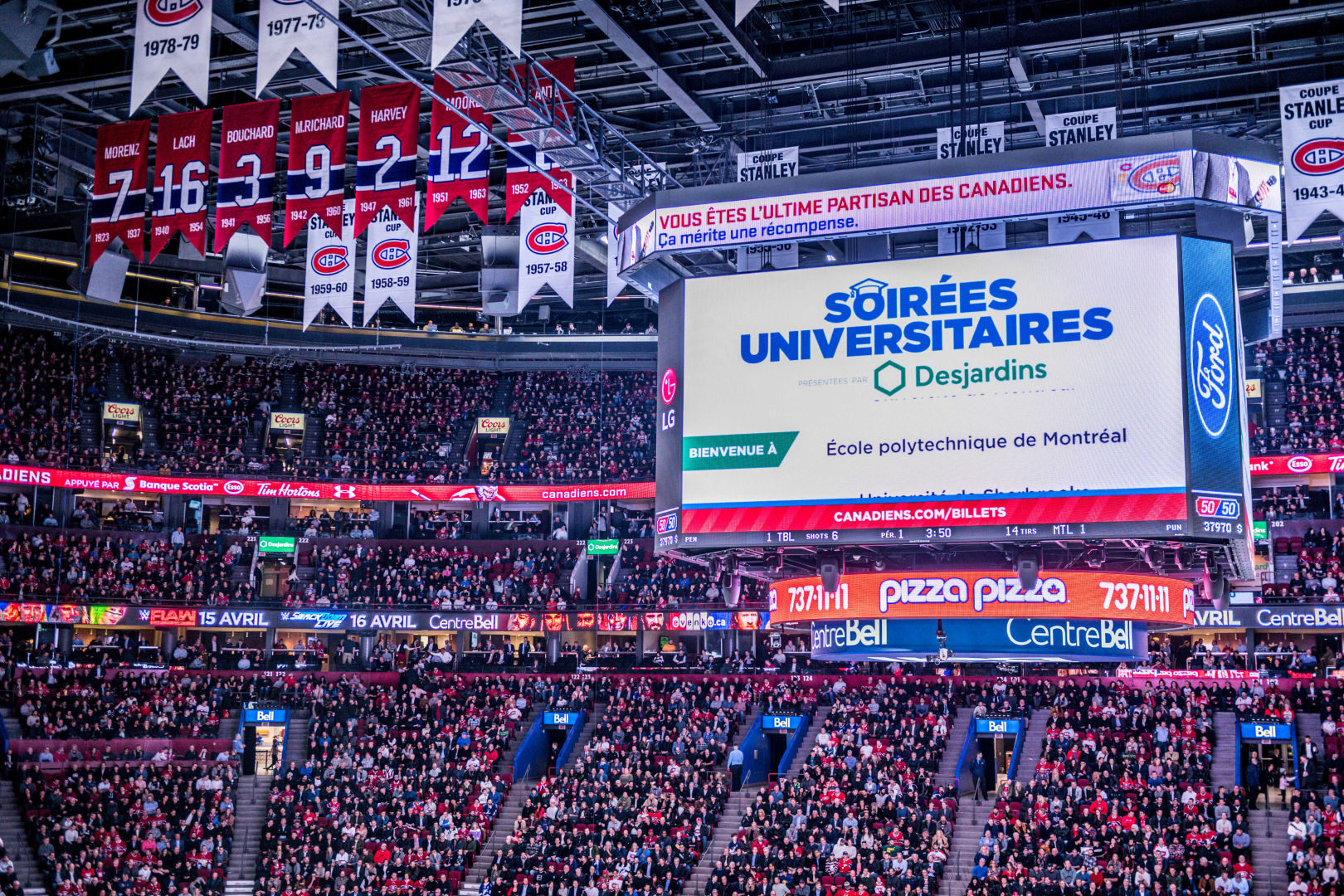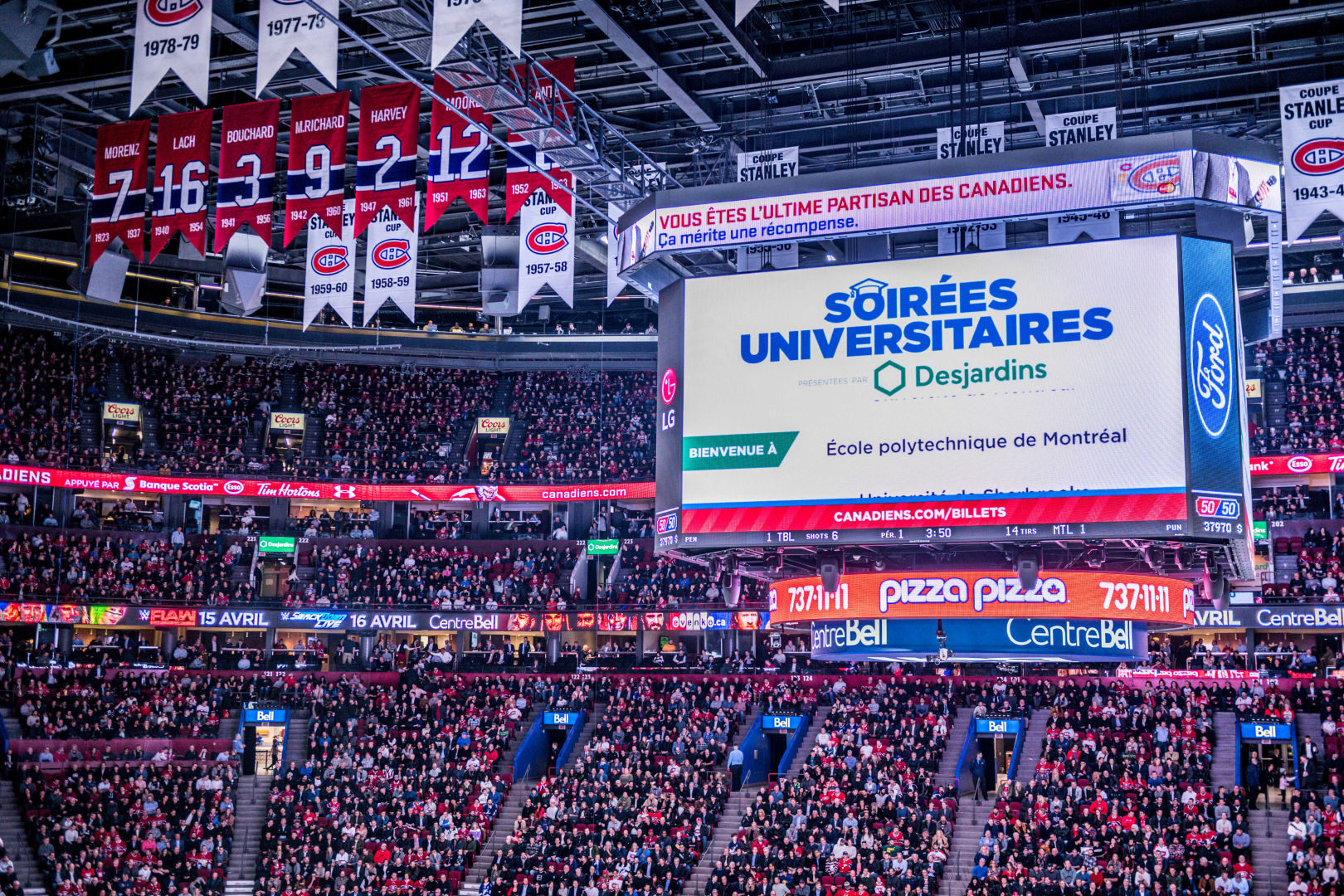 Goals
The offer was targeted at young university students in an effort to attract this audience to the Bell Centre. The program enabled Desjardins to link to their 360d service centres, which can be found on university campuses, as well as create connections between youth representatives and university students.
Approach
For the 2018-19 season, youth representatives were in attendance at all Tuesday home games to hand out free popcorn to Desjardins members. Draws for tickets were also were held on 360d social media. As well, 360d centres at UQTR and Université Laval—in collaboration with student associations—invited some 100 students to a game, with transportation included.
Results
The offer targeted to university students strengthened Desjardins' association with the Montreal Canadiens. It also created stronger relationships between youth representatives and students, making business development that much easier.