Club Cage
5 GOALS = 8 FREE WINGS
La Cage has been reinforcing their pride in the Montreal Canadiens as well as the strength of their partnership though their Club Cage program and "5 goals = 8 free wings" reward. Club Cage members are automatically entitled to 8 free chicken wings any time the Montreal Canadiens score 5 or more goals in a regular-season or playoff game.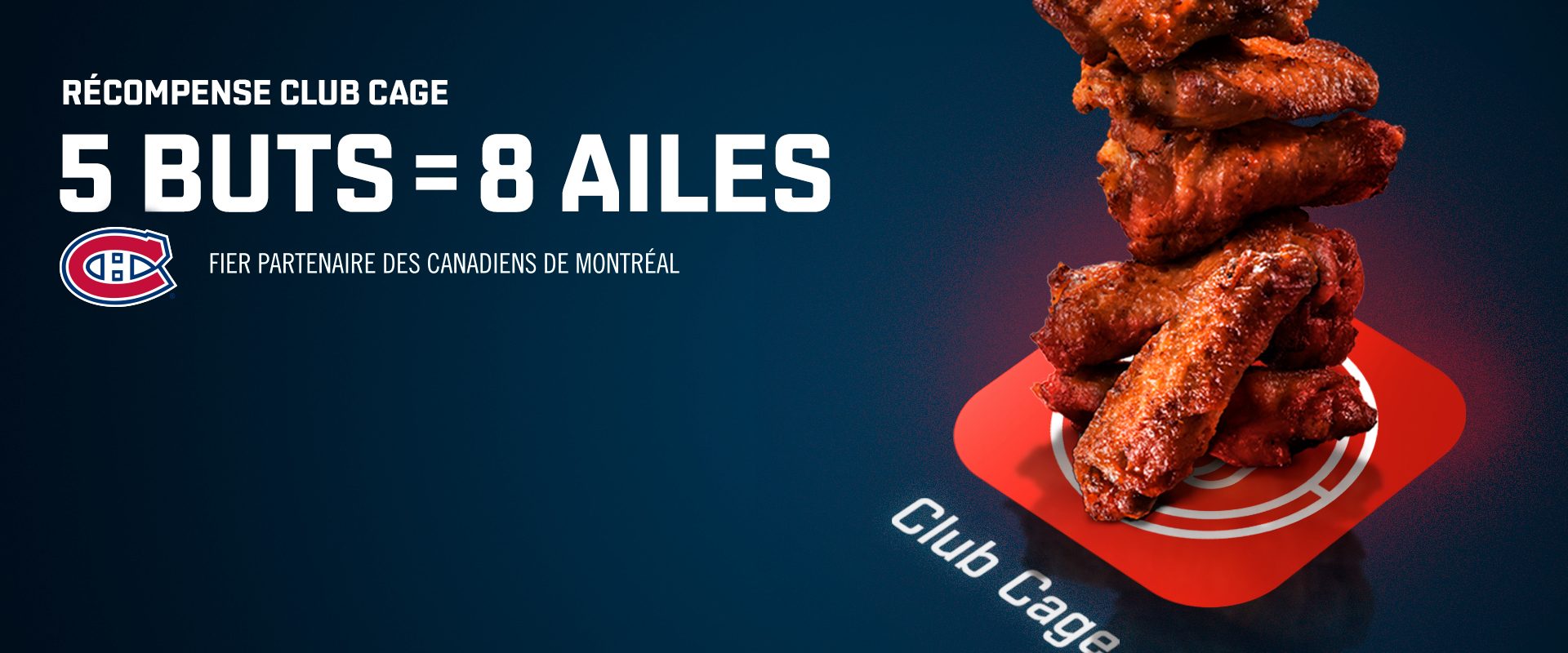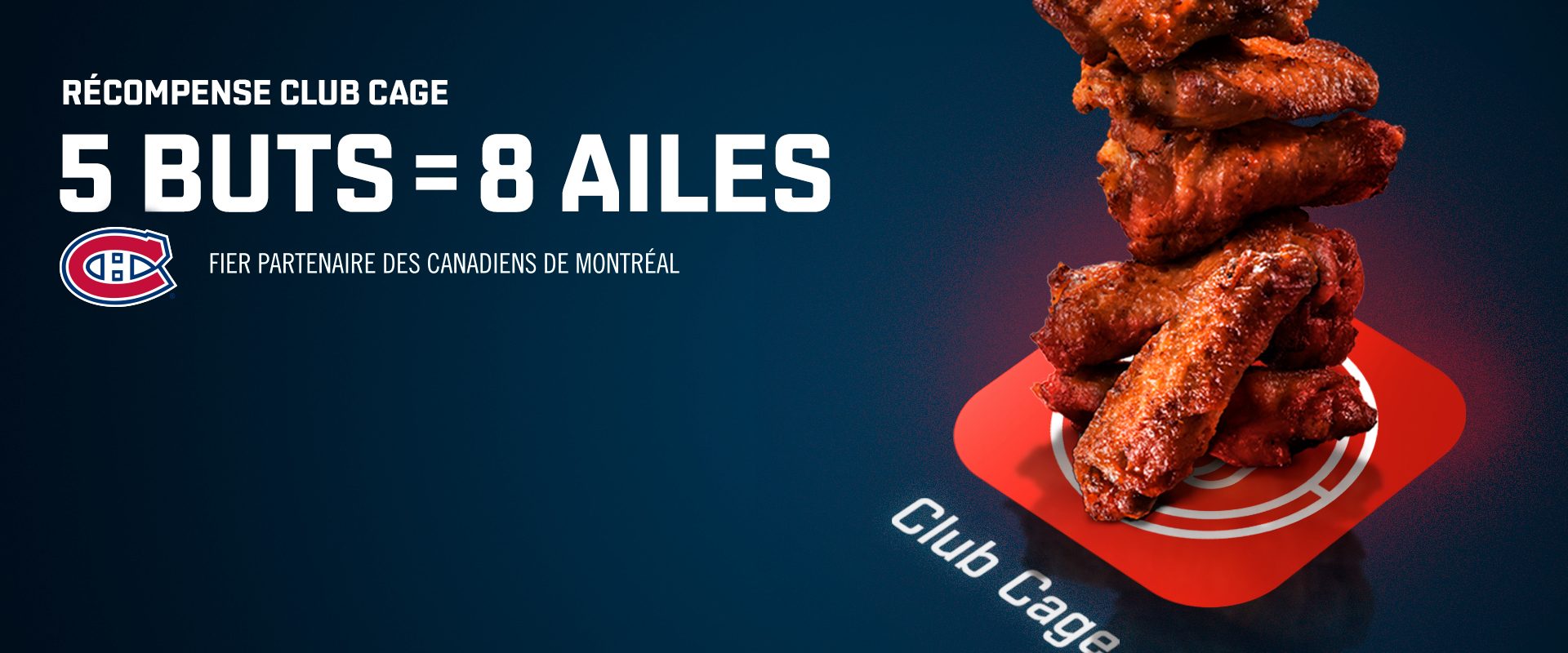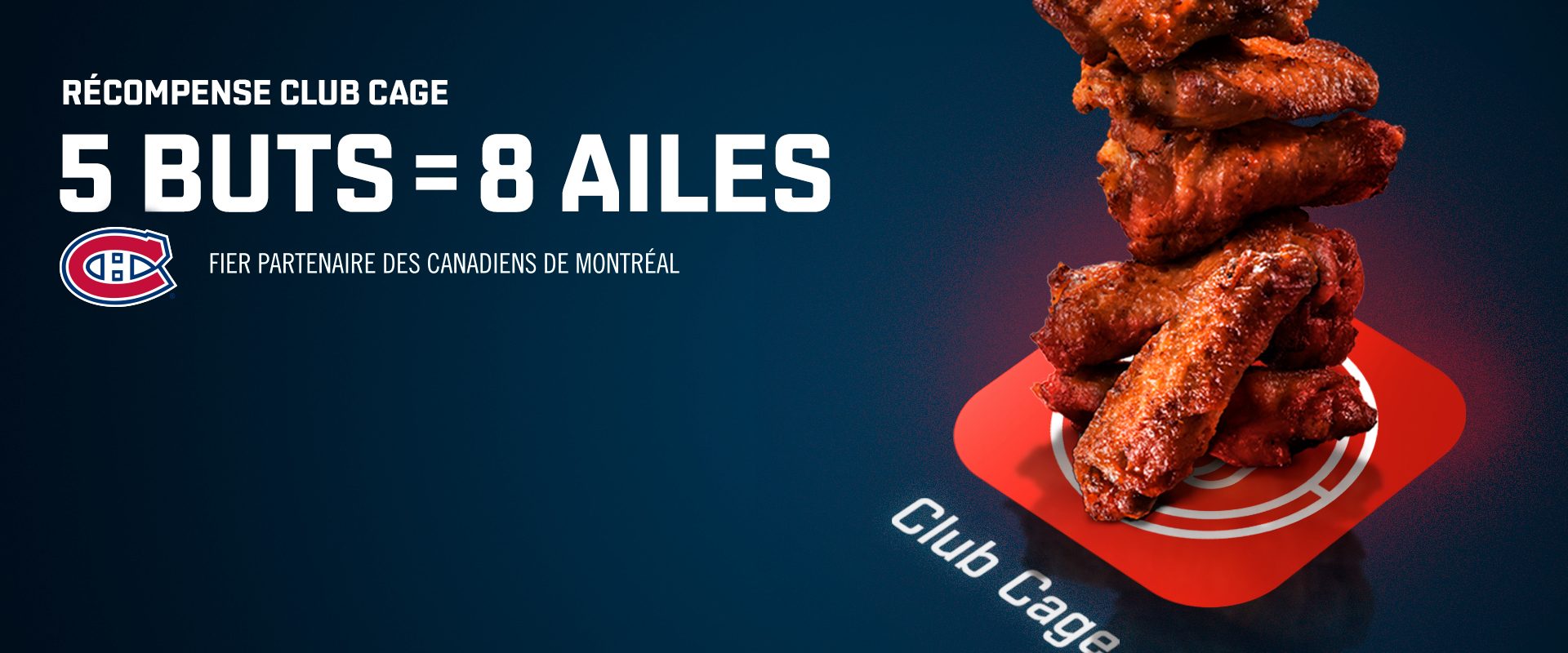 Goals
The key goals in the partnership between La Cage and the Montreal Canadiens is to promote their Club Cage program, attract new members, and increase visits to their network of restaurants across Quebec.
Approach
To meet their conversion and acquisition goals, La Cage opted to use original media (jumbotron and arenavision) to encourage fans to get loud and cheer on the Canadiens team for every third, fourth, and fifth goal they scored in a game. These initiatives helped get clients excited about the game and encouraged them to download the Club Cage app.
Results
Club Cage celebrated its 10th anniversary in 2018, with more than 200,000 members to date as well as over 100,000 app downloads. Every time the Montreal Canadiens score 5 goals in a game, the tradition continues: fans light up social media and gather at La Cage the next day to enjoy their 8 free wings.