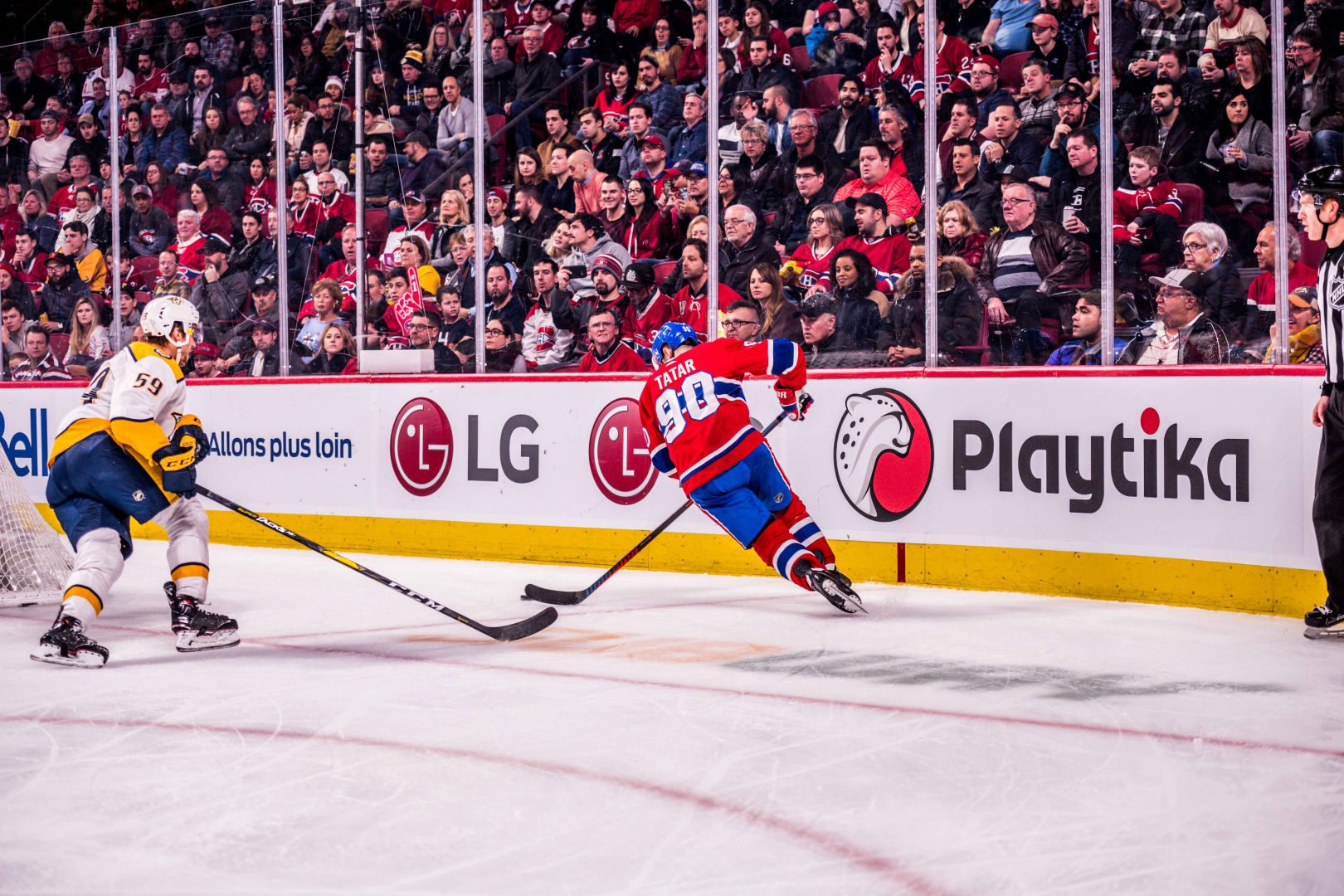 March 2019
Playtika teams up with Habs for first Canadian sponsorship
The global gaming co. bets on deal with storied NHL team to grow its presence in Canada.
There is plenty of overlap between the fans of the World Series of Poker mobile game and fans of the good 'ol hockey game, says Prasenjit Niyogi, the marketing director for Playtika's mobile/social game.
"World Series of Poker is very, very popular amongst sports enthusiasts," Niyogi tells MiC. "Young men and women… are part of the gaming world but are also very enthusiastic about sports and we wanted to partner with a very strong brand in Montreal so we would get more visibility and I think there is no stronger brand than [the Montreal Canadiens]."
The sponsorship of the storied NHL team started this winter and will continue until the end of the season. It currently includes in-arena placement, specifically on the boards and the jumbotron. After the season ends, Niyogi says Playtika is looking to sign on for an expanded deal next season.
Overall, he says, sponsorship is a stray from Playtika's usual marketing strategy. "It's sort of a new domain. We're usually focused on mobile marketing and performance-based marketing," he says.
The main goal of the sponsorship is to increase brand visibility in a bid to ultimately increase the number of World Series of Poker players, adds Niyogi.
Playtika has roots in Montreal; the company started in Israel in 2010 and was acquired by Montreal-based Caesars Interactive Entertainment in 2011. It was then acquired by a private-equity consortium led by Chinese company Giant Interactive in 2016. Although it is officially a global company, it still has offices in Montreal. The company now boasts more than 27 million monthly active users playing its range of titles.
This is not the first time the gaming company has sponsored a sports team. In 2016, Playtika became the main sponsor of the Spanish football club Sevilla FC. That sponsorship proved fruitful enough that the company opted to sponsor the Canadiens this season and, likely will continue to based on early results and feedback, notes Niyogi.
Source : http://mediaincanada.com/2019/03/11/playtika-teams-up-with-montreal-canadiens-for-first-canadian-sponsorship/